Maximize your 2017 Dental Benefits!

We hope you had a wonderful summer! As we approach the end of the year, we are writing to share a tip that can help you take full advantage of any remaining dental insurance benefits you may have because at Vernon Dental Associates we pride ourselves on delivering expert dental care which includes keeping patients informed of their upcoming dental needs. The way your dental insurance benefits work is that you are provided a certain dollar amount of benefits each year. If you do not use those benefits you lose them! (Unused benefits do not carry over to the next year). Although our diagnosis and treatment is never dictated by the insurance coverage, our experience has shown that careful planning can often maximize your benefits. We suggest that if you need any treatment to begin scheduling by the end of September, especially if it includes getting a root canal, crown, implant or denture because these treatments include laboratory turnaround times, and the last thing we want is to run out of time and lose those benefits.
Our goal for each of our patients is to help you enjoy the benefits of great oral health, to look good, to feel good, have strong healthy teeth and gums, and maintain a healthy and attractive smile for a lifetime. If you would like to make an appointment, just give us a call and we will find a time that is convenient for you. Just remember that when the clock strikes 12 midnight on December 31st, you will lose any unused dental benefits. We are happy to help you get the full benefits that you are entitled to under your dental benefits policy.
Here's to helping you achieve excellent dental health!
Zoom Whitespeed
Don't forget to "like us" on Facebook and be automatically entered in a drawing for a complimentary zoom whitening. This is a 349.00 value!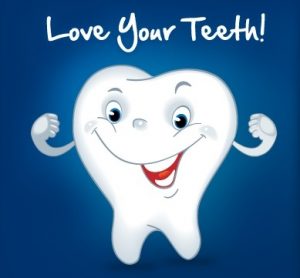 Zoom Whitespeed Results
You can achieve these results as well!!! Call for your appointment while you can still receive a $50.00 rebate from Zoom.

Something exciting is coming!!!!!
"Like" us on Facebook ……and be entered into a drawing for a complimentary zoom teeth whitening service. A $349.00 value. See additional details on Facebook at Vernon Dental Associates Office of Dr.  Laura Covucci DDS

Happy Easter from Dr. Covucci and Staff!

Happy 1st Day of Spring!!!! Don't forget to schedule a spring cleaning for your teeth!!!!