COVID-19 Update-Office Closed
Dear valued patient:
In an effort to support national efforts to fight COVID-19 pandemic, our practice is taking the following steps to help assure your health and well-being and that of our community:
* We are following directives from the Centers for Disease Control and Prevention (CDC) as a way to limit patient and staff exposure to this virus.
* Your health, and the health of our dedicated staff, matters to us, so going forward we will suspend all non-emergency care until May 4, 2020.
* Patients will be seen only for emergency dental needs.
We will contact you soon to reschedule routine hygiene appointments. If you are already scheduled for an urgent issue, we will contact you the day before your appointment to discuss your health status, health screening protocols and confirm whether the appointment should be kept. Of course, please call us right away if you have a dental emergency or need immediate care.
The safety and well-being of our patients continues to be our primary concern. We will continue to monitor the status of COVID-19 nationally and within our community and keep you up-to-date regarding our plans to reopen for business as usual. Please follow us on facebook at Vernon Dental Associates, the office of Laura A. Covucci, D.D.S. for the latest updates as well as our website, www.vernondental.com.
I urge you to contact us if you have any questions or concerns. We can be reached by phone at 973-827-5455 or by email to vernondental@yahoo.com and will respond as soon as we can.
Thank you and be safe,
Dr. Laura A. Covucci, D.D.S. and Staff
Coronavirus Update!
⚠️ Things are chaging rapidly in this new Coronavirus world! Due to the CDC and ADA guidelines nationally instituted, Vernon Dental Associates will be seeing only emergency patients on a select basis. All patients scheduled for routine exams and cleanings will be postponed 3 weeks. All others will be evaluated for treatment during this time.
Please call the office at 973-827-5455 to reschedule your appointment.
Vernon Dental is closed 12/2/19 due to weather. We will reopen on 12/3/19.
Maximize your Insurance and Flex Account Benefits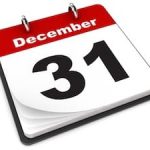 As the end of the year is quickly approaching, we want to remind you to utilize any unused insurance benefits before they expire. Many of you also participate in Flexible Spending Accounts or Health Savings Plans with your employer. In most cases, any benefits left in these accounts do not roll over each calendar year.
Depending on your individual needs, careful calendar planning will allow you to maximize your time and unused benefits. Our team can assist you in preparing for your dental care by discussing your treatment needs and reserving convenient appointments.
Your health is important to us and we want to make sure you get the care you deserve. If you or a family member needs an appointment or has any questions, please call us today so we may discuss your needs.
We look forward to seeing you at your next visit!
5 summer tips for healthy teeth!!!!!!
5 summer tips for healthy teeth
This summer, stay hydrated and healthy. But think carefully when you choose your beverage – some drinks can increase your risk of tooth decay.
Drink waterKeep your mouth moist by drinking water throughout the day. This helps wash away plaque-causing bacteria and can even improve your breath.
Choose tapFluoridated tap water strengthens your enamel, making your teeth more resistant to decay.
Skip the bubblesThe acid in carbonated drinks can wear down your enamel.
Use a strawIf you drink acidic beverages, reduce their contact with your teeth by using a straw and finishing the drink quickly, instead of sipping over a long period of time.
Try teaTea contains compounds that suppress bacteria, slowing down tooth decay and gum disease. Just remember: Don't add sugar!
Spring has sprung…or has it?
Although it may still be cold outside we know spring has officially sprung!  Call the office and set up your spring cleaning ASAP so that as soon as the weather catches up you will be free to enjoy the outdoors.