Answering Service Not available 08/19/2022-08/22/2022
During the time that we are not open this weekend if you have a true emergency please email us at [email protected] We will be in the office on Monday at 9:00 am so please call back then if it is not an emergency. Thank You, Vernon Dental Associates
Maximize your Insurance and Flex Account Benefits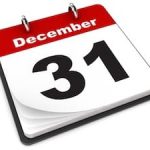 As the end of the year is quickly approaching, we want to remind you to utilize any unused insurance benefits before they expire. Many of you also participate in Flexible Spending Accounts or Health Savings Plans with your employer. In most cases, any benefits left in these accounts do not roll over each calendar year.
Depending on your individual needs, careful calendar planning will allow you to maximize your time and unused benefits. Our team can assist you in preparing for your dental care by discussing your treatment needs and reserving convenient appointments.
Your health is important to us and we want to make sure you get the care you deserve. If you or a family member needs an appointment or has any questions, please call us today so we may discuss your needs.
We look forward to seeing you at your next visit!
Vernon Dental Closing 12/16/2020-12/17/2020
Due to the impending snow storm Vernon Dental will be closing at 1pm on 12/16/2020 and will reopen on Friday 12/18/2020 at 9 am!  SNOW DAY, be safe and have fun.
06/09/2020
Dear Valued Patients:
We hope this letter finds you and your family in good health. Our community and country have been through a lot over the last few months, and we are looking forward to resuming our normal habits and routines. While many things have changed, one thing has remained the same: our commitment to your safety.
Infection control has always been a top priority for our practice and you may have seen this during your visits to our office. Our infection control processes are made so that when you receive care, it's both safe and comfortable. We want to tell you about the infection control procedures we follow in our practice to keep patients and staff safe.
Our office follows infection control recommendations made by the American Dental Association (ADA), the U.S. Centers for Disease Control and Prevention (CDC) and the Occupational Safety and Health Administration (OSHA). We follow the activities of these agencies so that we are up-to-date on any new rulings or guidance that may be issued.
You may see some changes when it is time for your next appointment. We made these changes to help protect our patients and staff. For example:
Our office will communicate with you beforehand to ask some screening questions. You'll be asked those same questions again when you are in the office and we will be taking your temperature as well. These pre-screening questions are available on our website: vernondental.com under the patient forms tab. We ask that you answer these questions online up to 2 weeks before your appointment. Your cooperation is appreciated.
We have hand sanitizer that we will ask you to use when you enter the office. You will also find some in the reception area and other places in the office for you to use as needed.
You may see that our waiting room will no longer offer magazines, children's toys and so forth, since those items are difficult to clean and disinfect. At this time we are not using our waiting room. We ask that you remain in your car and call us at 973-827-5455 upon your arrival.
Appointments will be managed to allow for social distancing between patients. That might mean that you're offered fewer options for scheduling your appointment.
We will do our best to allow greater time between patients to reduce waiting times for you, as well as to reduce the number of patients in the reception area at any one time.
We will be assessing a PPE fee of 15.00 per patient, per visit as allowed by law. This charge is not covered by insurance and will be the responsibility of the patient and due at the time of your appointment.
We look forward to seeing you again and are happy to answer any questions you may have about the steps we take to keep you, and every patient, safe in our practice. To make an appointment, please call our office at 973-827-5455.
Thank you for being our patient. We value your trust and loyalty and look forward to welcoming back our patients, neighbors and friends. Stay safe and healthy!
Sincerely,
Dr. Laura A. Covucci, D.D.S.
Dr. Cecilia Garcia, D.D.S.
Dr. Darren Sacks, D.D.S.
Dr. Ecio Pozzi, D.D.S.
COVID-19 Update-Office Closed
Dear valued patient:
In an effort to support national efforts to fight COVID-19 pandemic, our practice is taking the following steps to help assure your health and well-being and that of our community:
* We are following directives from the Centers for Disease Control and Prevention (CDC) as a way to limit patient and staff exposure to this virus.
* Your health, and the health of our dedicated staff, matters to us, so going forward we will suspend all non-emergency care until May 4, 2020.
* Patients will be seen only for emergency dental needs.
We will contact you soon to reschedule routine hygiene appointments. If you are already scheduled for an urgent issue, we will contact you the day before your appointment to discuss your health status, health screening protocols and confirm whether the appointment should be kept. Of course, please call us right away if you have a dental emergency or need immediate care.
The safety and well-being of our patients continues to be our primary concern. We will continue to monitor the status of COVID-19 nationally and within our community and keep you up-to-date regarding our plans to reopen for business as usual. Please follow us on facebook at Vernon Dental Associates, the office of Laura A. Covucci, D.D.S. for the latest updates as well as our website, www.vernondental.com.
I urge you to contact us if you have any questions or concerns. We can be reached by phone at 973-827-5455 or by email to [email protected] and will respond as soon as we can.
Thank you and be safe,
Dr. Laura A. Covucci, D.D.S. and Staff
Coronavirus Update!
⚠️ Things are chaging rapidly in this new Coronavirus world! Due to the CDC and ADA guidelines nationally instituted, Vernon Dental Associates will be seeing only emergency patients on a select basis. All patients scheduled for routine exams and cleanings will be postponed 3 weeks. All others will be evaluated for treatment during this time.
Please call the office at 973-827-5455 to reschedule your appointment.